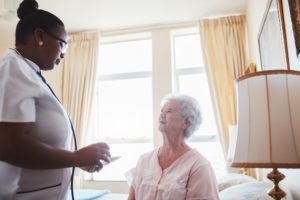 LTCI and its staff have years of experience working in and with nursing facilities and skilled nursing facilities (NFs/SNFs), hospices, home health agencies, assisted living facilities and long term acute care hospitals (LTACs).  LTCI and its staff have been in over 3,500 healthcare facilities.  LTCI has been an external quality monitor for Corporate Integrity Agreements (CIAs) between the Office of Inspector General (OIG) for the Department of Health and Human Services (HHS) for 39 large and small healthcare organizations.  LTCI has also conducted over 750 external regulatory surveys.  LTCI has worked with large and small skilled nursing facility chains and hospices on quality and compliance related activities.
LTCI and its staff are able to use this unique blend of consulting experience, external quality monitoring experience and external regulatory survey experience to help your organization.  LTCI utilizes this experience and the wide range of staff expertise to drive success with:
Compliance program development and review and compliance audits;
QAPI program development and review;
Development, implementation and review of internal quality monitoring and internal compliance monitoring programs;
Training and consulting on "systems" development and data use for QAPI and other quality and compliance related functions.  For more information on "systems" see LTCI's Approach; and
Training programs in QAPI, corporate compliance, healthcare compliance, regulatory compliance, culture change and transformation and risk management.
Please see the LTCI staff page for more information about LTCI's interdisciplinary staff and experience.
We help long-term healthcare organizations improve patient care through compliance program development.